Q: Move to second destination but only if first destination fails.
I was wondering is it possible to set up Limagito with 2 destinations where it defaults to destination 1 and only moves to destination 2 when destination 1 fails.
A: Yes this is possible. Please open our 'Function' setup and select 'Preference Order' as Destination Option.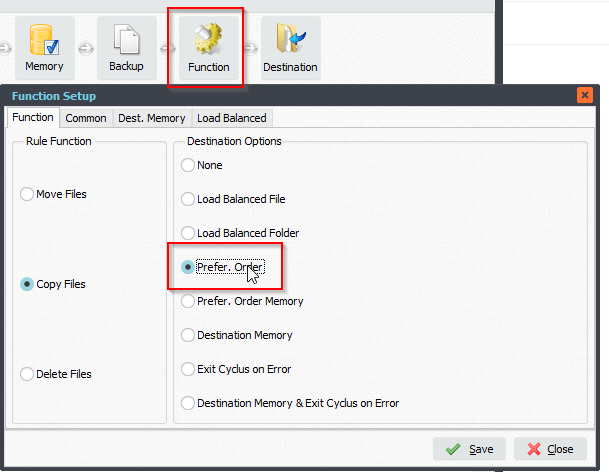 #Filetransfer
If you need any info about this 'Check pdf pagewidth' option, please let us know.
Best regards,
Limagito Team