Q: We had an issue with one of our servers, and had to rebuild it from scratch. When we rebuilt our workflows all seemed to be fine however we are getting the following error when we try to initiate an SMTP workflow.
6/14/2022 5:03:47 PM SendSMTPMsg Exception: Message could not be assembled due to error 1
We don't see any errors on the SMTP server, and this is the same setup we had in place before the previous server failed.
Can you give us a direction on this? I am not sure what error 1 means, and I am unable to find it in the documentation.
A: Did you copy/paste some text into the body (or subject) field? Could you clear the body completely and do a test please.
This is most likely the message contains a character which is not covered by the current charset. If you didn't set any charset, "iso-8859-1" is used by default.
Also, please make sure you've provided at least one "from" address and at least one "to" address. This could be the reason of the error also.
For SMTP we also have a CharSet option. In your case I would set it to:   utf-8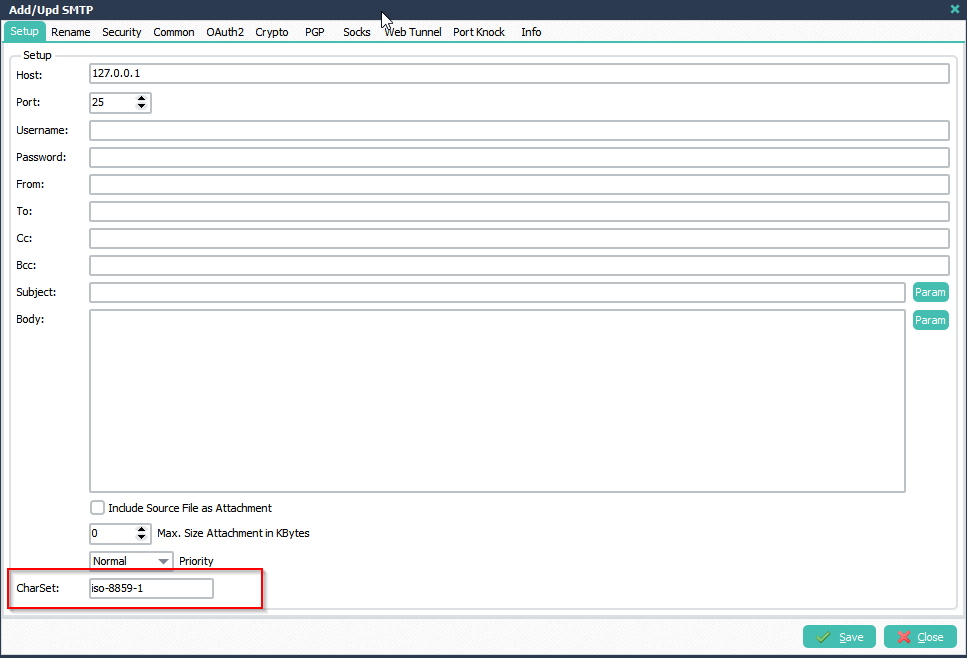 #SMTP #Filetransfer #Filemanagement
If you need any info about this 'assembled due to error 1' request, please let us know.
Best regards,
Limagito Team