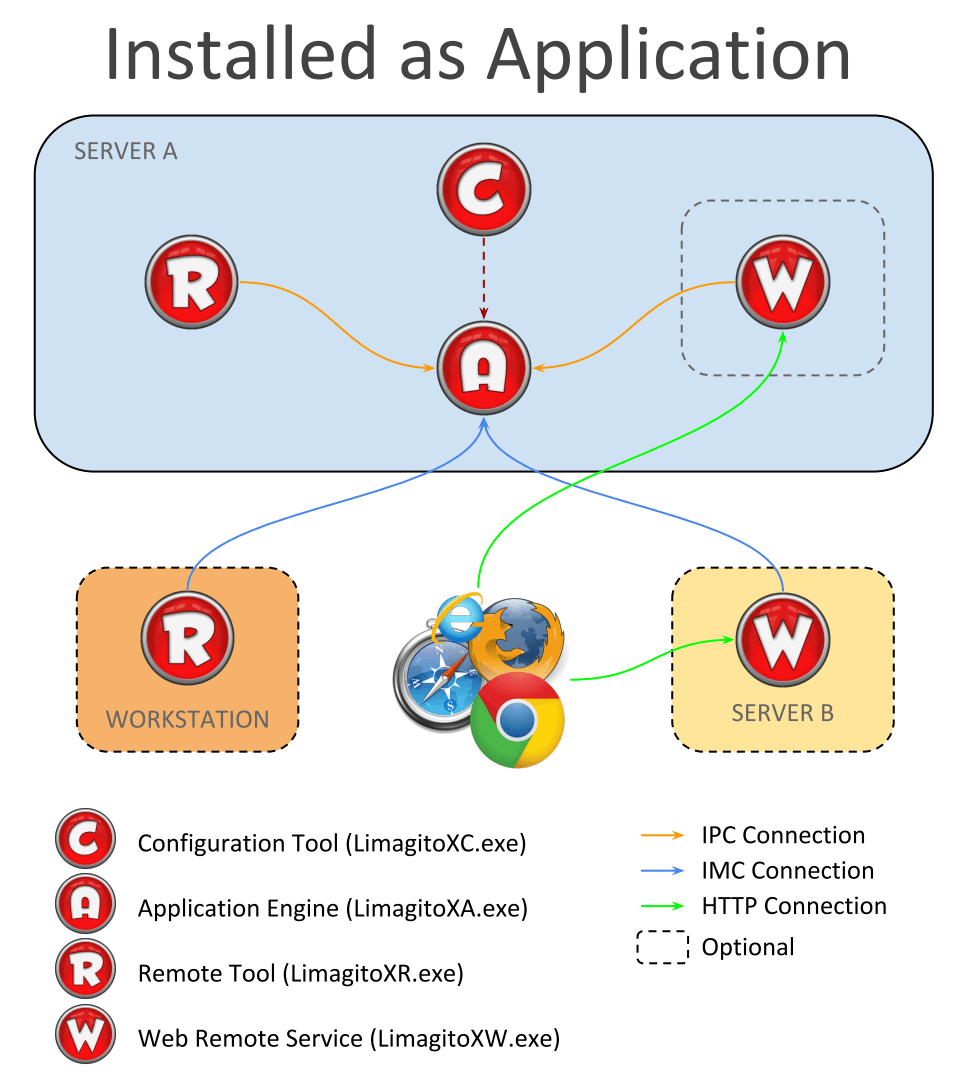 Install the latest version (v2018 or higher)

After installation please read the Intro.pdf file

Start the LimagitoX File Mover Config tool

Import the new License using the <Import> function (License File tab of the Config tool)

Close Config tool

Start LimagitoX File Mover Application

You'll notice that the Application has a basic GUI.

This Application is the 'Engine' and should always run. It will be doing all the file transfers.

There is an option to let it run minimized in the System Tray.

Start LimagitoX File Mover Remote tool

Select destination: 'LimagitoX Application'

Click <Connect> and <OK>

You are now remotely connected to the File Mover Application.

All Setup is done using this Remote tool

You can close the Remote tool when you are finished (it does not need to run)

Done

Optional: Our Web Remote Service can be installed to fully control the File Mover Application using your browser. Please check the 'Installation.pdf' to install the Web Remote Service.