We are working on the new Precondition File Count option. Most of the code is ready and tests are being conducted.
In the past we created quite some file count scripts for customers and that is why we decided to add this as a new Precondition option. The Precondition option is the first step we do after a Rule is triggered and if the preconditions are valid then we'll continue. At the moment we have 7 Precondition options.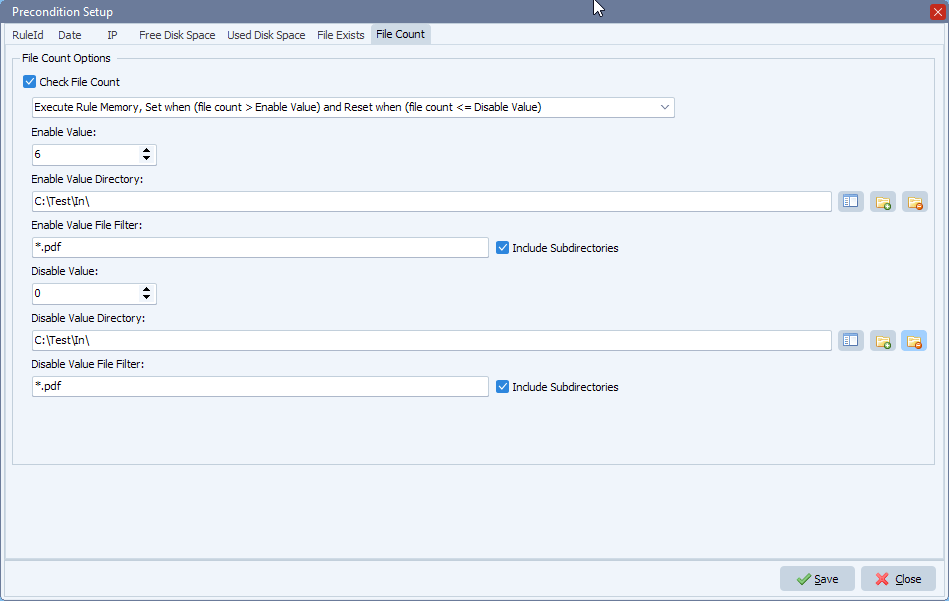 We added a couple of possibilities to handle file count (from previous experience with customers):

If you need any info about this 'File Count' option, please let us know.
Best regards,
Limagito Team