How to migrate from OAuth out-of-band (OOB) flow
Google Out-Of-Band (OOB) flow Migration Guide
Key compliance dates
February 28, 2022 – new OAuth usage blocked for the OOB flow
September 5, 2022 – a user-facing warning message may be displayed to non-compliant OAuth requests
October 3, 2022 – the OOB flow is deprecated for OAuth clients created before February 28, 2022
Please open your Google Drive Setup in Limagito File Mover because we'll need to make some adjustments.
– We switched to API v3 but should also work with v2. When using API v3 and x64bit, please use a version starting from v2022.10.27.0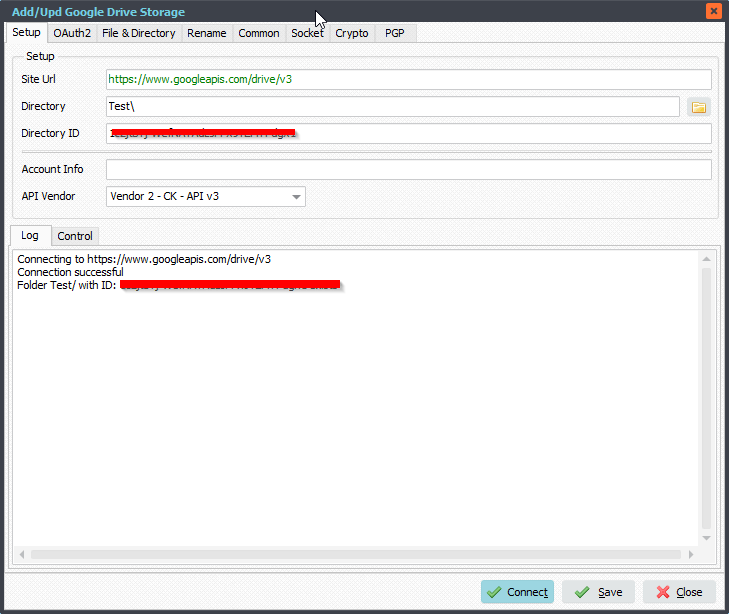 – Please add the following information to the OAuth2 setup: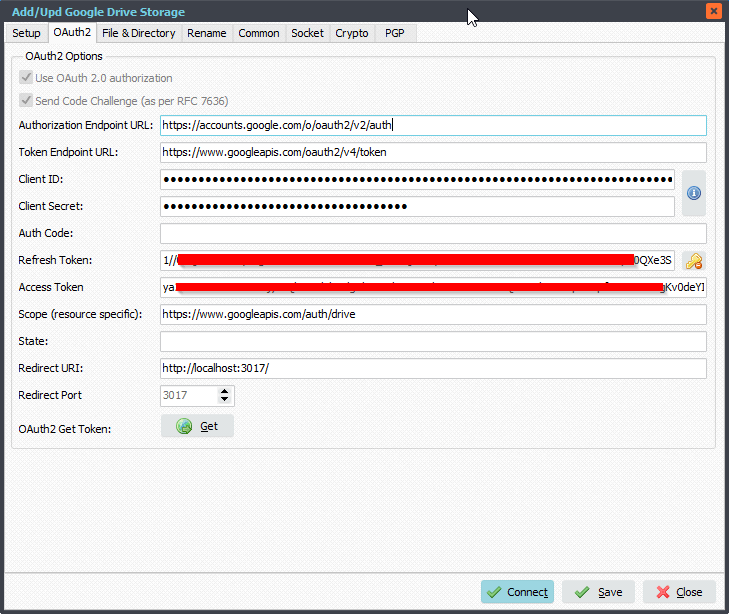 – Authorization Endpoint URL: https://accounts.google.com/o/oauth2/v2/auth
– Token Endpoint URL: https://www.googleapis.com/oauth2/v4/token
– Client ID
– Client Secret
– Redirect URI: http://127.0.0.1
– Redirect Port: 3017 (can be any other port that is not in use)
Click GET and your browser will open. Please follow the steps in your browser and after acceptance we will automatically fill in Refresh Token and Access Token. Do not forget to <Save> afterwards.
—
#FileTransfer #OAuth
If you need any 
info
about this 'migrate from OAuth out-of-band (OOB) flow' How To, please let us know.
Best regards,
Limagito Team