In version v2021.5.24.0 we released our Limagito FTPS Server. This FTPS server is a part of Limagito File Mover and available for all +Plus users (Free Lite+, Single+, Site+ and Corporate+).
We added the possibility to choose between 'SFTP' or 'FTPS' vs 'SFTP & FTPS'. Each much use their own port.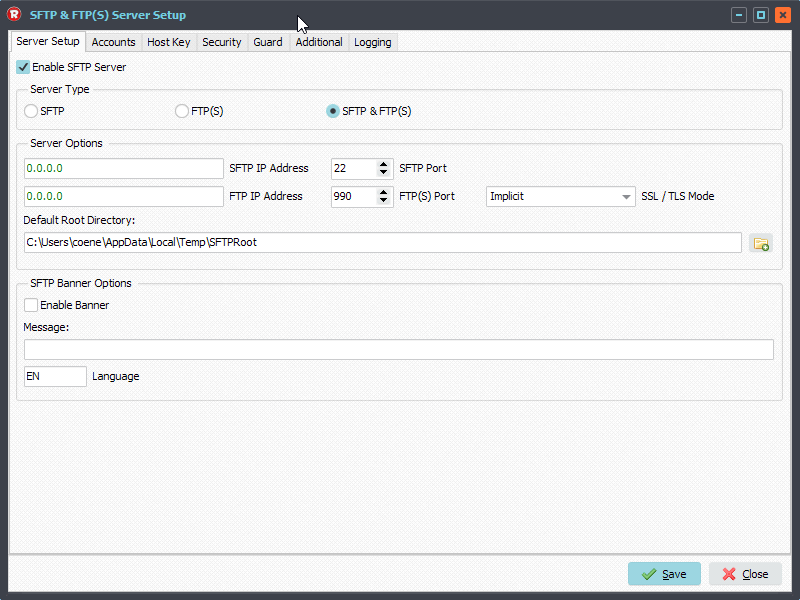 FTPS Server User Accounts Setup:
An account can be used for 'SFTP' or 'FTPS' vs 'SFTP & FTPS'.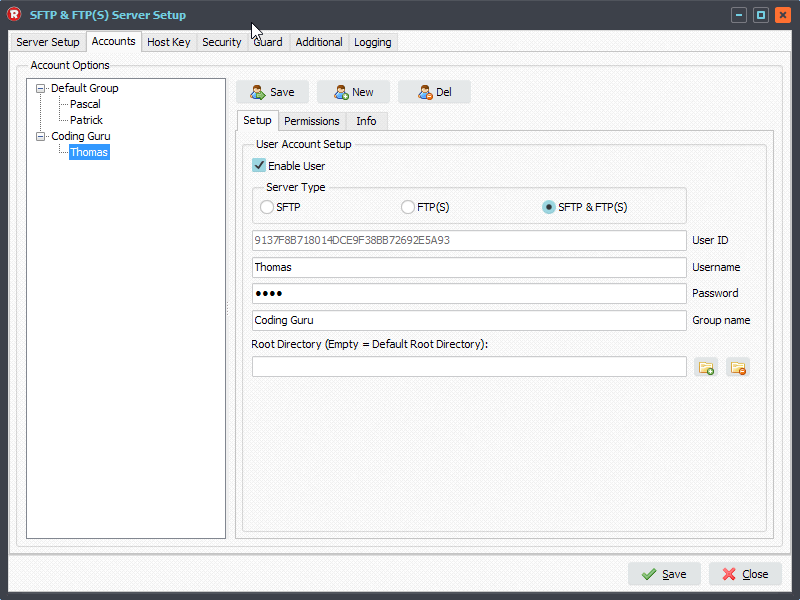 The Guard protection will work for SFTP and FTPS.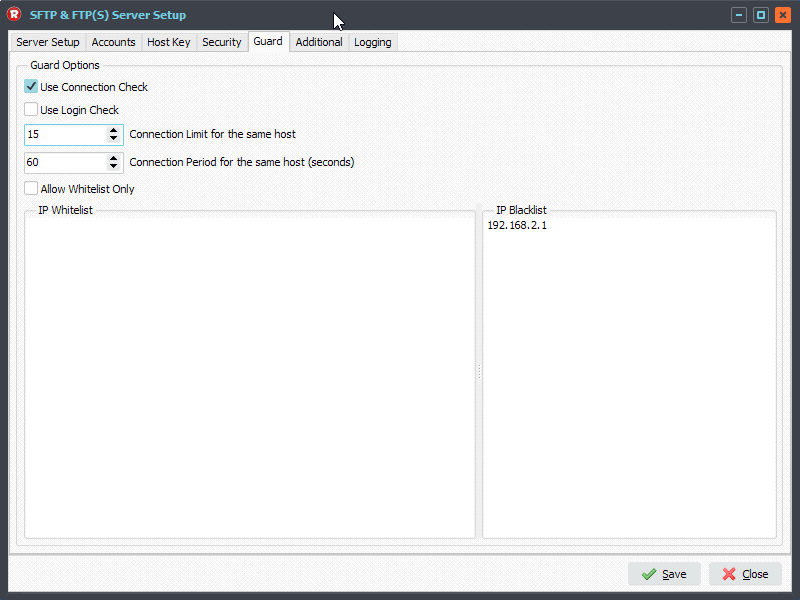 FTPS Server Additional Setup:
We divided some of the SFTP options so they can have different values for FTPS.
Important if you want the FTPS server to support unicode characters then you must set the 'FTPS Character Set' option to 'utf-8'.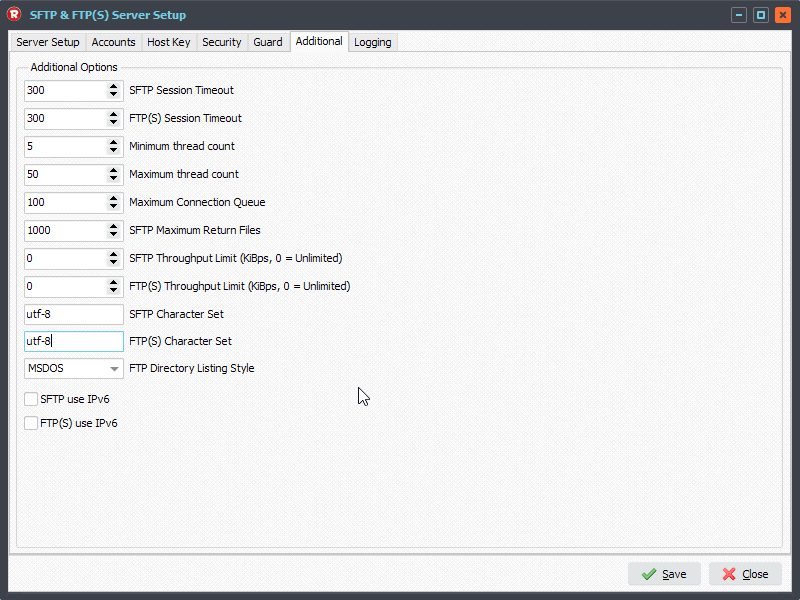 IMPORTANT: When testing the FTPS Server using our Limagito File Mover you'll need to select the Second API Vendor – CK.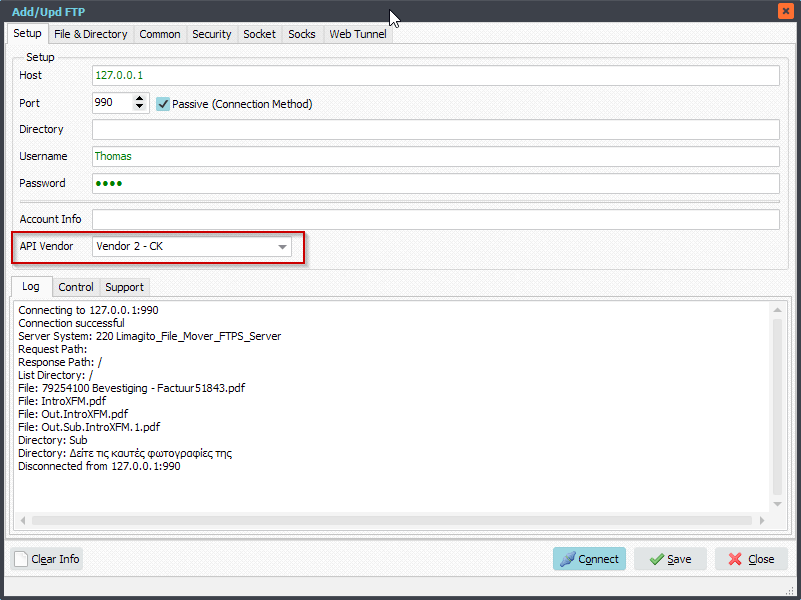 #FileTransfer
If you need any 
info
 about this new feature, please let us know.
Best regards,
Limagito Team