A: I want to save the files to a sent folder after uploading to FTP?
We look for files from a Windows Source and then send them to a FTP site. Destination memory is enabled so files are only ever sent once.  I want to save the sent files in Windows SENT folder as once they go to the customer FTP site they move or delete the files so we also store them on our side.
Q: This is possible. You'll need to add two destinations:
Destination 1 would be the FTP server (Important, must be the first Destination)
Destination 2 would be the Windows SENT folder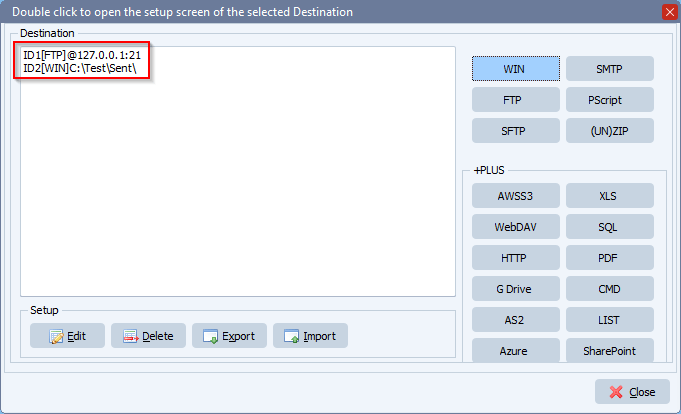 In the Function Setup, please enable 'Destination Memory  & Exit cylcus on Error'. In this case only when FTP succeeds the file will go to the Windows SENT folder. If it doesn't succeed we'll try to send the file to the FTP destination again during the next scan.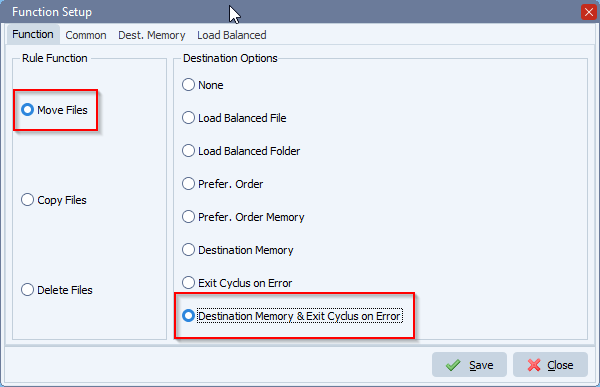 #filetransfer #ftp #mft
If you need any 
info
  about this request, please let us know.
Best regards,
Limagito Team