Q: What is the steps to configure a mail alert ?
A: First select the Rule you want to configure.
Next, Select 'Moving Rule' Menu> 'Rule Events' item: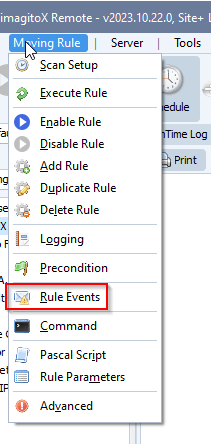 Important, each enabled event will use its own setup. So you'll have to do the setup for each enabled event. In this example we enabled and added a setup for the 'On Error' event only.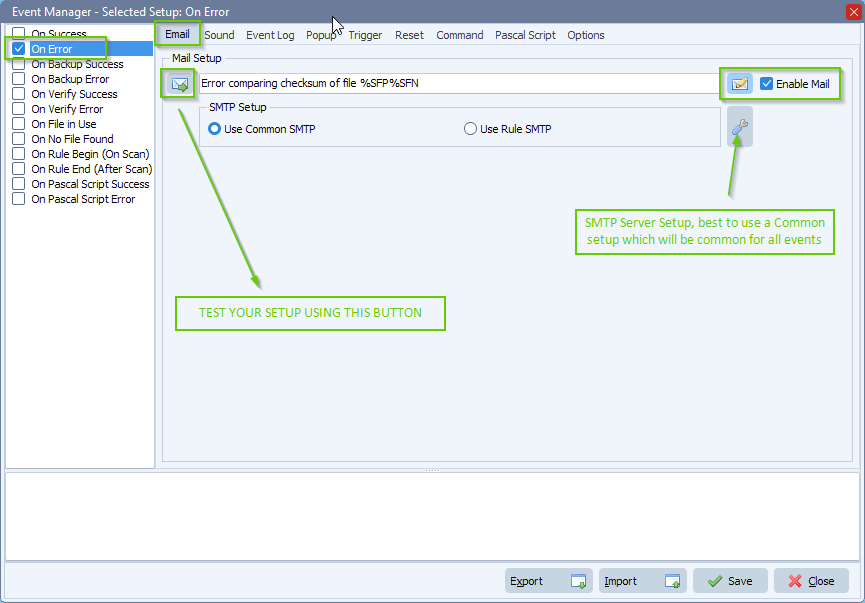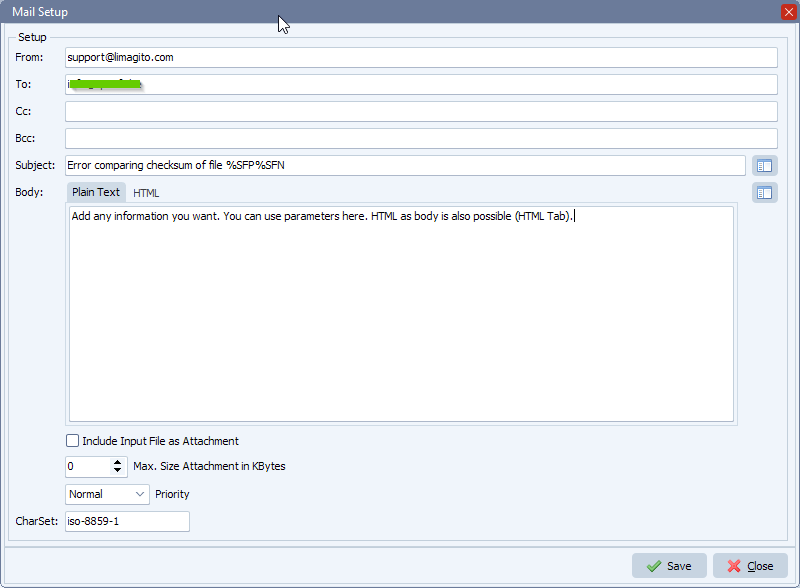 Maybe it is a good idea to enable 'Success event memory' and 'Error event Memory'. This way the events will only be triggered when the status changes between Success  <> Error and not with every Success and Error event.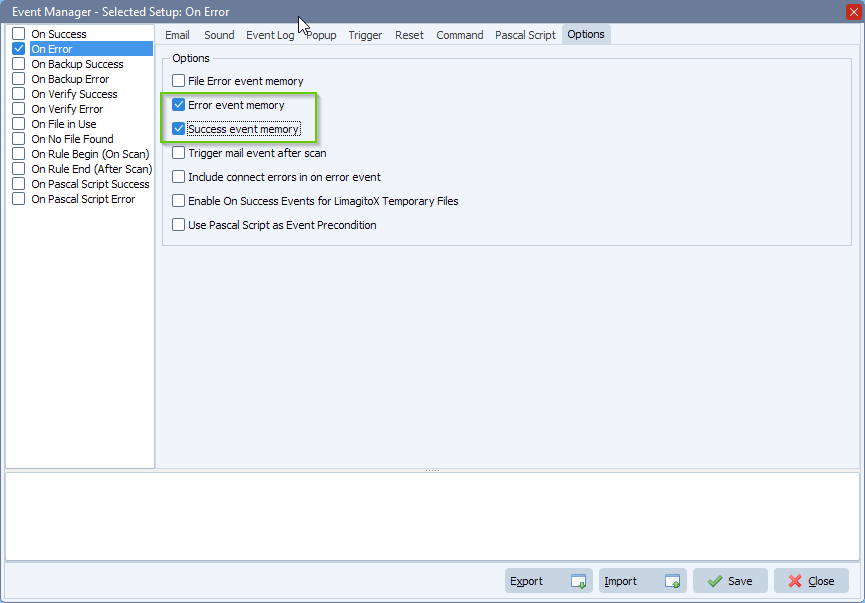 #filetransfer #filemanagement
If you need any help with this 'configure a mail alert' request, please let us know.
Best Regards,
Limagito Team