On request we added an option to handle multiple items like email addresses and source folders (version v2022.1.9.0).
Double click on 'To', 'Cc' or 'Bcc' email addresses to open the new multiple items setup option: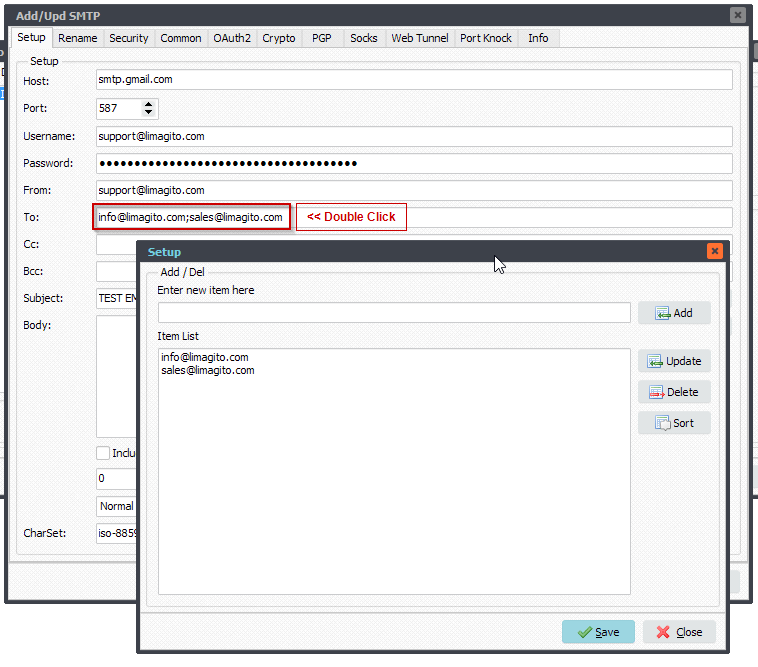 Also available for the WIN as Source setup. Double click on the 'select Directory' edit field: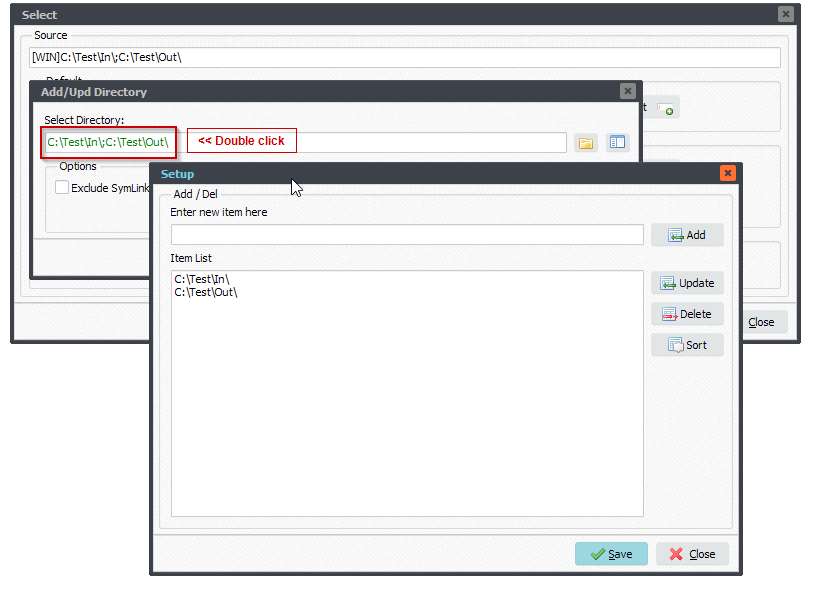 If you need any 
info
about the 'handle multiple items' option, please let us know.
Best regards,
Limagito Team