Howto: "Using multiple instances of Limagito Filemover, version v2017 and higher"
Open Program Folder of Limagito X File Mover

C:\Program Files\LimagitoX File Mover or C:\Program Files\LimagitoX File Mover (x86)

Copy and rename the following files

LimagitoXA.exe
LimagitoXC.exe
LimagitoXR.exe
LimagitoXS.exe
LimagitoXW.exe

Important about the rename: you MUST add a PREFIX to the original filenames.

! Do NOT use a dash or space !

In the example below I've added "Second_" as prefix.

Second_LimagitoXA.exe
Second_LimagitoXC.exe
Second_LimagitoXR.exe
Second_LimagitoXS.exe
Second_LimagitoXW.exe (be sure to use a different port for the second Web Remote instance, default is 8077)

Now your second instance is ready.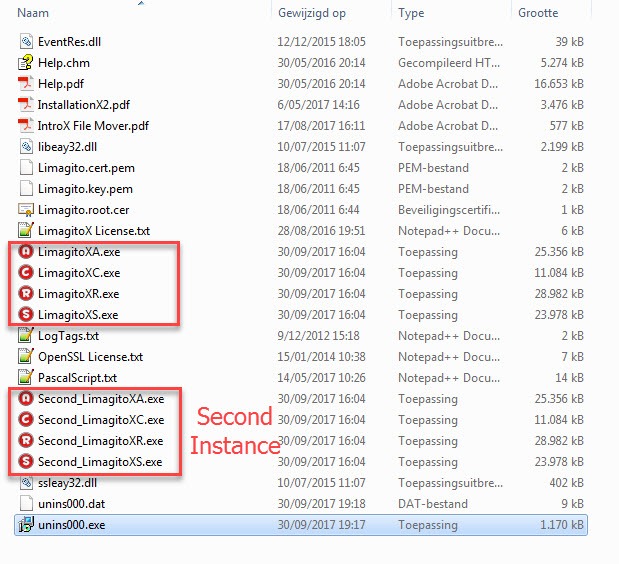 If you need any help with the 'multiple instances' setup, please let us know.
Best Regards,
Limagito Team