Second API Vendor for ZIP and UNZIP operations was added in version v2022.7.31.0
The reason we added this second (UN)ZIP source code provider is that on some occasions we had exception issues when trying to add multiple source files to a single destination zip file. It seems this second API Vendor (third party code provider) handles this better.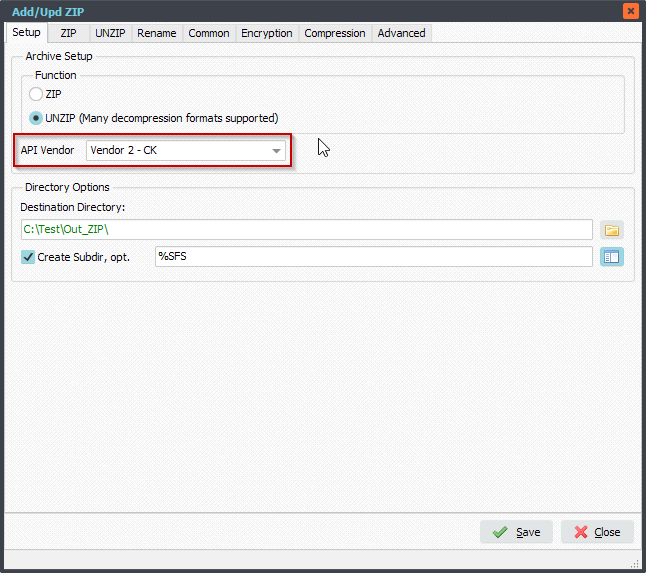 If you need any help with this second API Vendor, please let us know.
Best Regards,
Limagito Team
#filetransfer #zip