Q: I run into an issue with a project that is migrating to a new partner SFTP server. We created an upload process in Filemover that takes a TXT file, encrypts it via PGP and then uploads it via SFTP to the partner. That is done within one rule. I copied this existing rule and changed it to point to the new server (also new user and new keys for authentication). SFTP connect is possible but when I try to let the rule run it throws an error message: operation not supported. Please inform me if you need any additional information.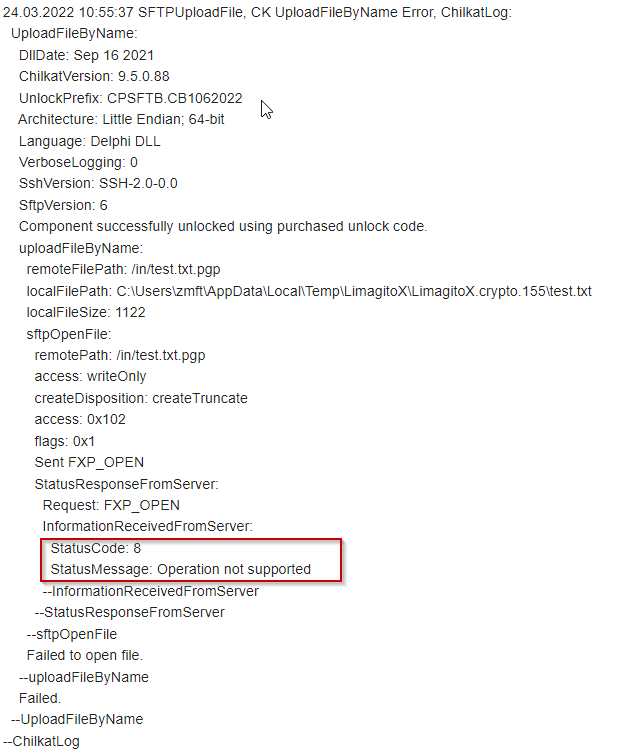 A: In version v2022.3.28.0 we added an extra option called 'Upload ReadWrite Access Mode'. We did this in case for some strange reason the SFTP server does not like "writeOnly" (our default during file upload) and instead wants "readWrite". Could you please enable this option and try once more. Log result would be appreciated.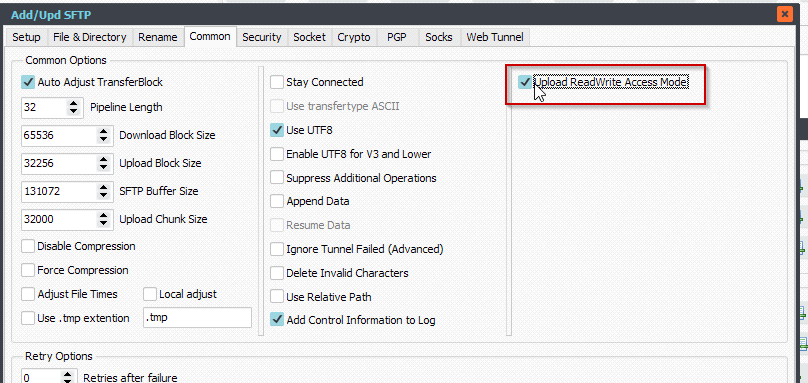 Feedback from customer:
Awesome, that did the trick! Thank you very much for your quick and pragmatic support during the last days!
#Filetransfer #SFTP
If you need any info about this 'Operation not supported' error, please let us know.
Best regards,
Limagito Team