On general request we added Global Schedules in version v2020.5.25.0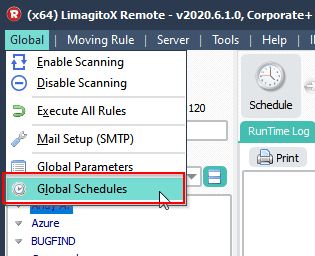 Below is a screenshot of the current setup form. Here you will be able to:
Add and Delete schedules
Enable / Disable the schedule
Add schedule name
Setup the Scheduler
Add schedule description
Select the Rules you want to trigger with this schedule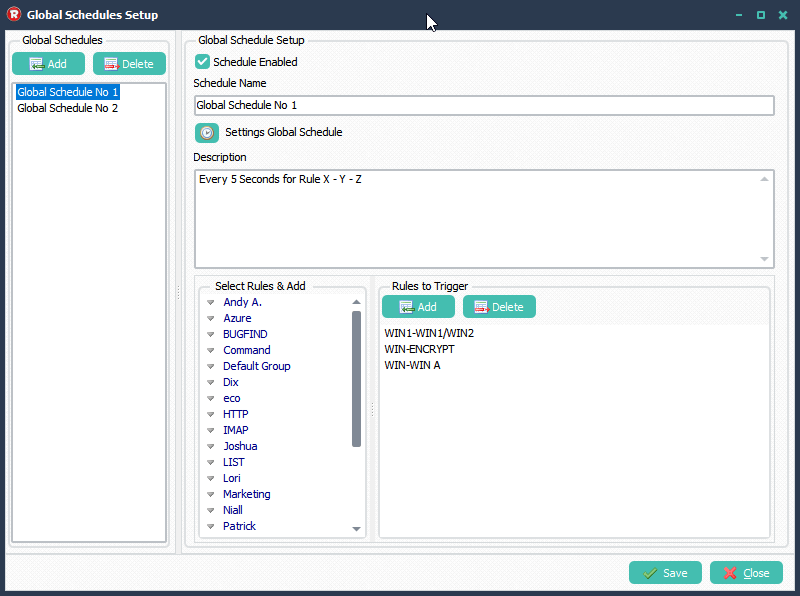 Scheduler Setup form: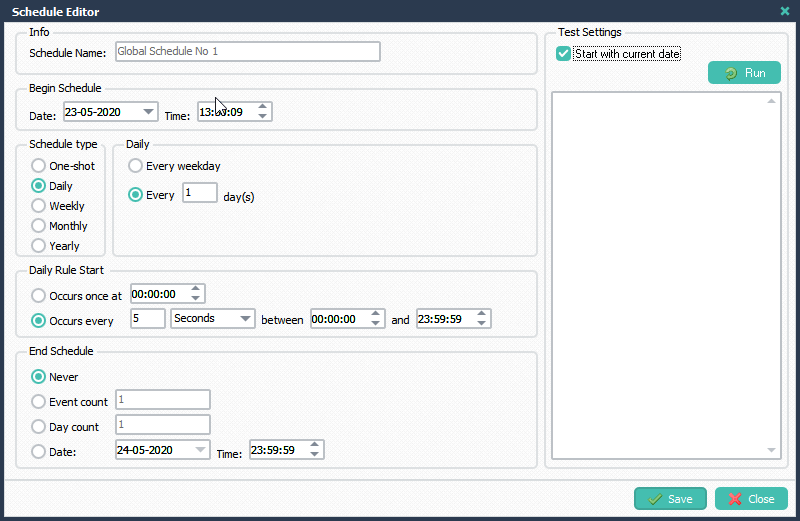 The RunTime shows information about which Global Schedule triggered the Rule.

Our goal is to release this new option before the end of May 2020.
Released in v2020.5.25.0. In this first release, setup of the Schedules can only be done using LimagitoXR (Remote Tool for Windows).

In version v2020.5.29.0 we added Global Schedules Setup in LimagitoXW (Web Remote Tool).
If you need info about this new option, please let us know.
Regards,
Limagito Team