Log File keeps increasing although the maximum size is set
Dear users,
We recently installed our file mover at a new customer. From the first moment on we had issues with our History Log option (= logging to file). The log file kept on growing although the maximum logsize and log count were set. We tried many (many) different settings, we even installed our file mover on a second system but the result was always the same. Sometimes the filesize even stayed at zero bytes (using the Windows File Explorer) but when we opened the file it contained log data.  We had never experienced this in all those years. After a lot of tests we found a workaround and changed our logging code. Now we count the bytes we write to the log file so we no longer depend on what the Windows Filesize API tells us. We changed this in version v2021.3.20.0.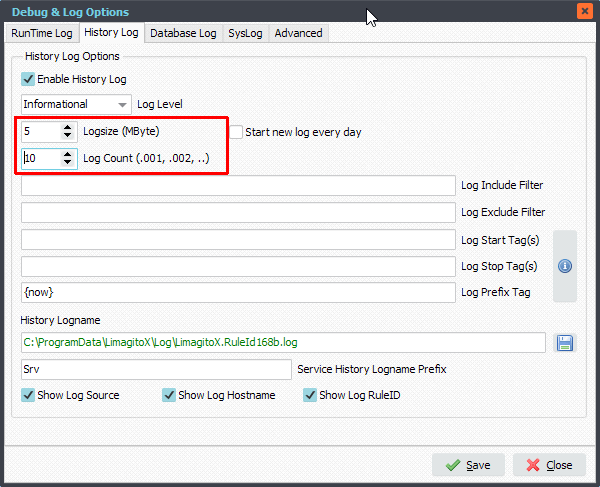 We really appreciate all the help we got from Jason and Jay.
If you need any help with this 'Log File keeps increasing' issue, please let us know.
Best Regards,
Limagito Team