In version v2020.4.11.0 we added X.509 Certificate support for SFTP Public Key Authentication.
Some FAQ:
SFTP authentication using private keys is generally known as SFTP Public Key Authentication. So we need a private key file in the SFTP Setup.
As default we first try to load the RSA/DSA private key from the file.
If this doesn't work we'll try to import the file as X.509 Certificate.
Authentication with an X.509 certificate is possible in two modes:
Full: The certificate is sent to the server. This assumes the server can handle certificate authentication. Set 'Cert Auth Mode' to 'Auto' (= default).
Key-Only: Only the keypair is used. This works with servers that don't support certificates. Set 'Cert Auth Mode' to 'Raw Public Key'.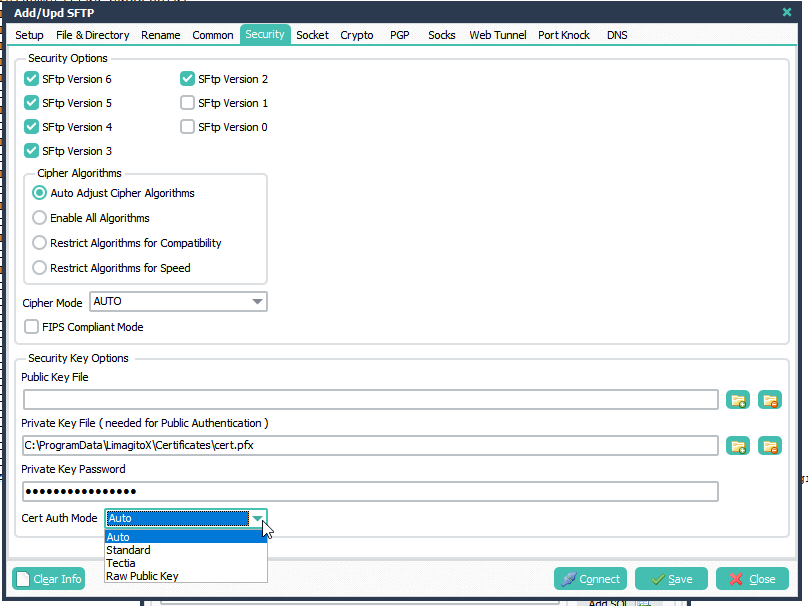 If you need any help, please let us know.
Regards,
Limagito Team