Print PDF Files
In version v2019.11.17.0 we've added an option to print PDF files.
Don't forget to add a Filename filter so only PDF files as Source will be handled (*.pdf).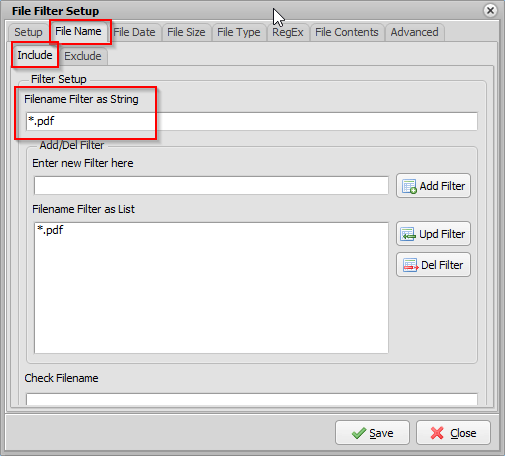 PDF as Destination. Multiple 'PDF Actions' can be added. Each Action can be Enabled/Disabled.
There is a possibility to select the pages within the PDF Source File.
All Pages
Odd Pages
Even Pages
Custom Pages
Some info about the 'Custom Pages' selection.
Separate the Pages using a comma ( i.e. 1,2,3 )
0 = last page
-1 = last page minus 1
m = middle page(s)
> Print Page 1 and 2 of a multi page PDF file as Source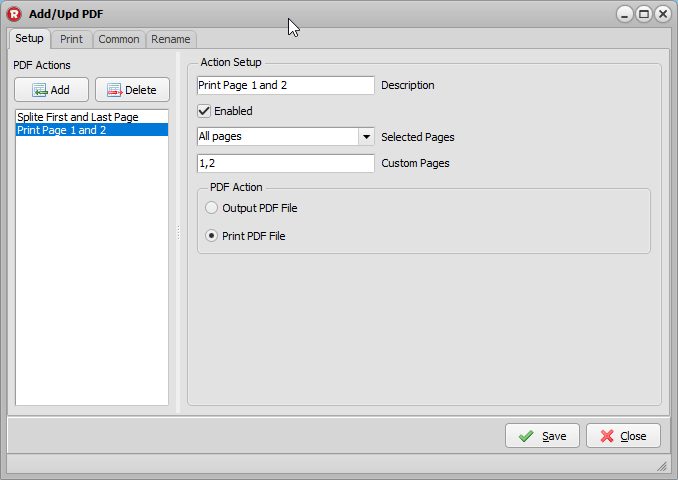 > Print Setup options Tab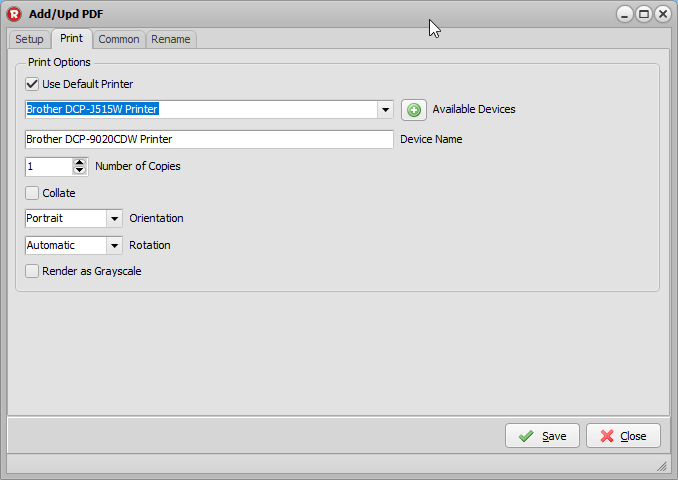 You can use the Default printer or select on of the available printer devices on your system.
After selection click on the '+' button. This will add the selected printer to the Device Name field. The Device Name field is used as custom printer when 'Use Default Printer' is disabled.
As always, feedback would be much appreciated.
Regards,
Limagito Team